Why Family Home Health Care?
We place a high value on respect and compassion when serving our clients.  Our caretakers are well trained and possess these same values. We hire compassionate and skilled providers and maintain the highest level of person-directed care.  At Family Home Health Care, we provide routine trainings to our caretakers to ensure that they have the proper skills, attitude, and approach necessary to provide excellent service. We believe that our caretakers are partners to our clients and they are trained to focus on improving the client's well being through person-centered care.
Our History
As our name suggests, Family Home Health Care started off with a few family members coming together, all possessing a strong desire to respectfully serve the seniors in the community.  Our core value of honoring our seniors has been the driving force behind our company's mission and vision.  In the suburbs of Washington, D.C., the company has grown from a family gathering discussing the ever-increasing needs of seniors in the community to a well-established company serving the D.C. Metropolitan Area.
Our Reviews: We understand that it is important for you to know that we are successful in providing exceptional caregivers to our clients.  It is also important to us to seek feedback from our clients to ensure that they are 100% satisfied with our services.  Here are just a small sample of testimonials we have received from our clients.
Our Mission
Family Home Health Care exists to enhance the quality of life and well being of our clients and their families by providing the highest quality of home health care services with trustworthy, compassionate, and highly skilled employees to serve your everyday needs.
Our Vision
Family Home Health Care strives to be the leader in home health care to improve the wellness of individuals, families, and the communities we serve.
Values
Family Home Health Care aims to provide superior programs and services to support our clients and their families to continue to actively and independently live at home.
Core Values
Integrity:
Family Home Health Care believes in the highest level of integrity, in all aspects of our operations, from our internal structure and management to our direct services with our clients.  Integrity is what fuels us.
Respect:
Respect is fundamental to everyone, including our relationship with our employees to their relationship with our clients.
Team Wellness:
We support our team members' excellence and happiness, and we are committed to providing a safe, respectful and pleasant environment.
Community:
We serve and support our local and global community.  We believe that true wellness comes through active participation and contribution to the wellness of others.  Caring for the community in which we serve is tremendously important to us.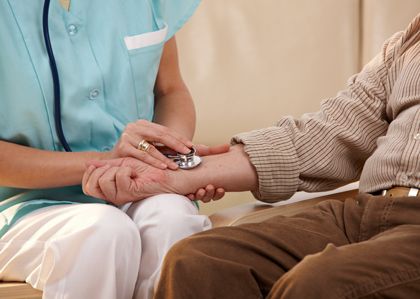 Contact Us!
5653 Columbia Pike Suite 200, Falls Church, VA 22041
[Toll Free] 800-830-4810
[Office] (703) 933-2223
[Fax] (703) 933-8887